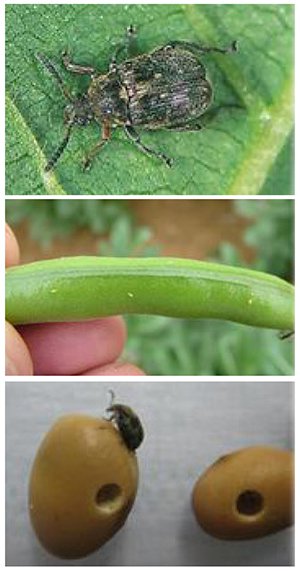 BruchidCast has been developed by Syngenta in conjunction with the PGRO.
Based upon the simple criteria of pods being present, and the temperature having reached at least 20 degrees C on two consecutive days, beans are at risk from Bruchid beetle attack. BruchidCast is designed to aid the timing of insecticide applications by giving up to fiveday advance warning of periods of peak pest activity by post code area.
Click here to visit the Syngenta Web site and register for the BruchidCast advanced warning service
Forecasts resumed in May 2020.